"Torpedo Delivery" Over 15,000 copies downloaded!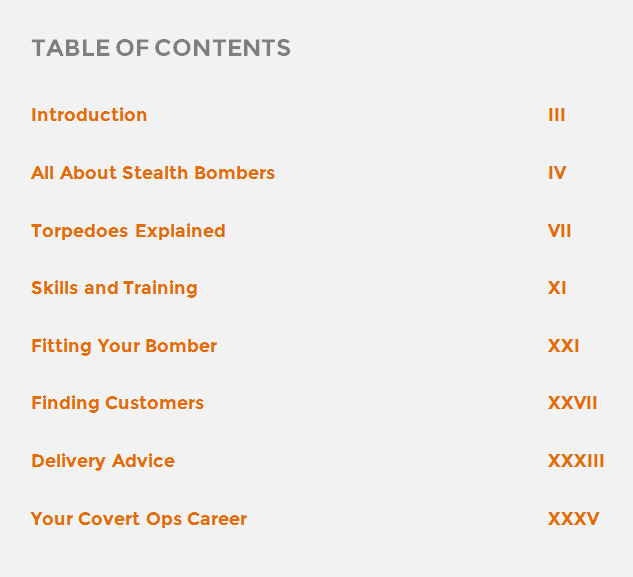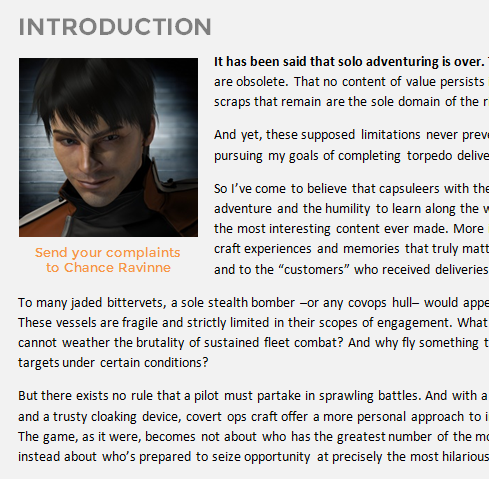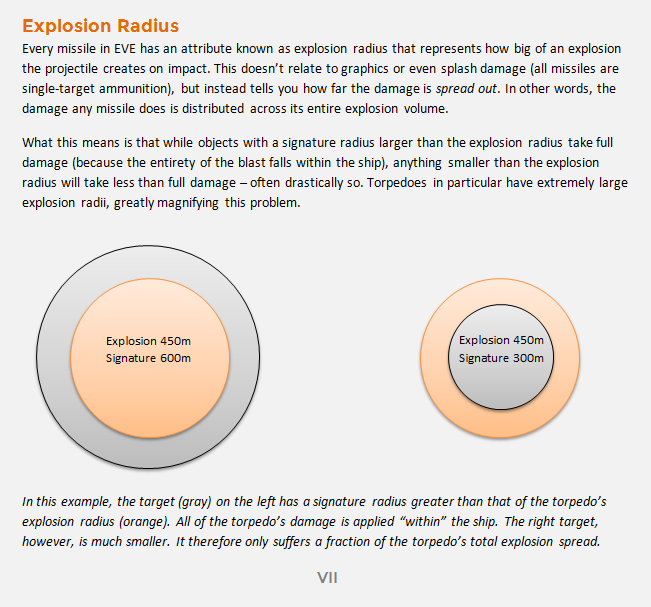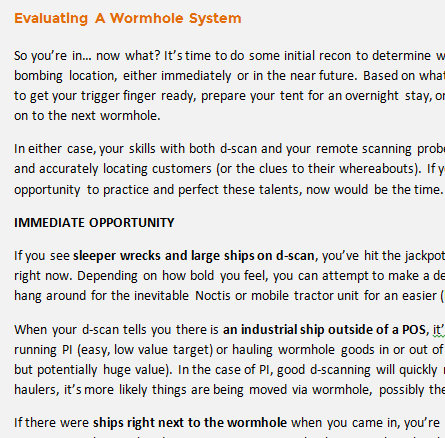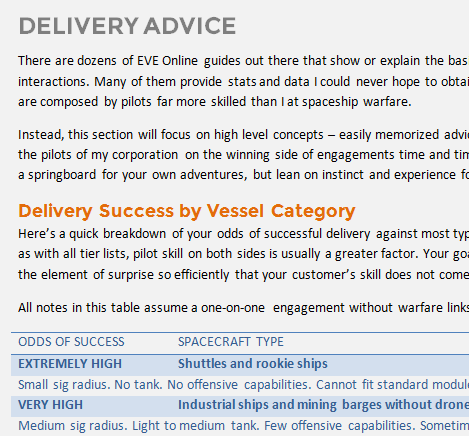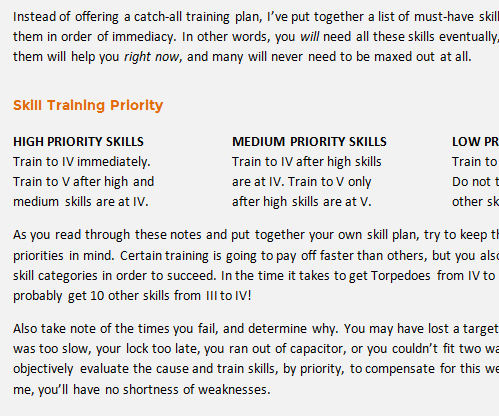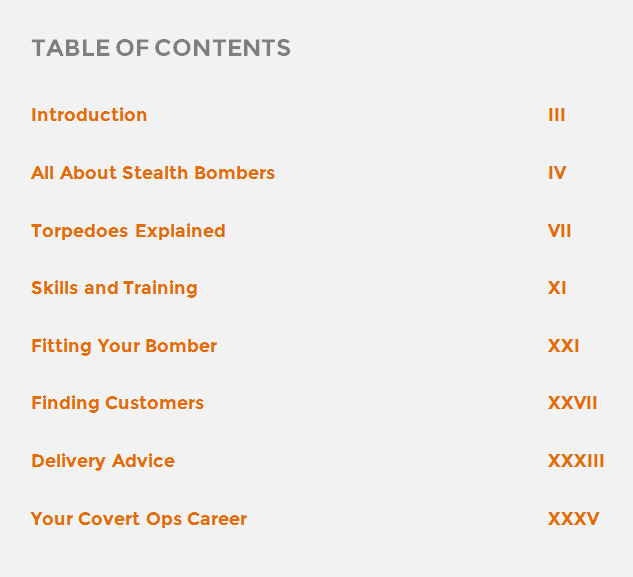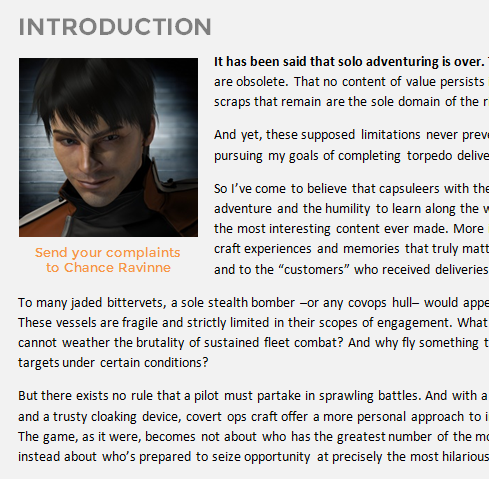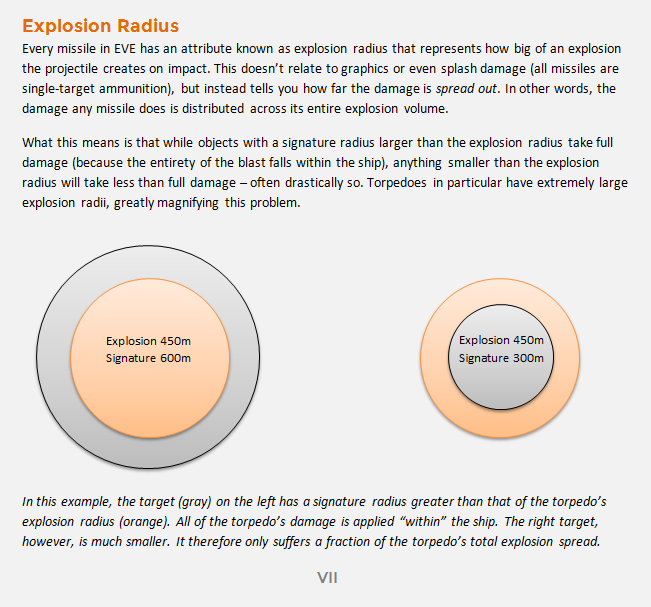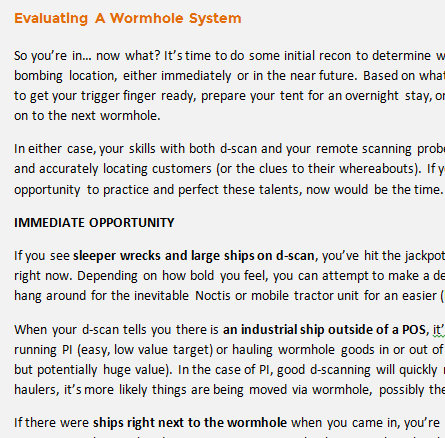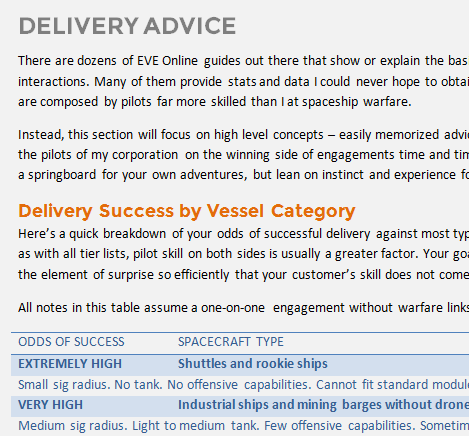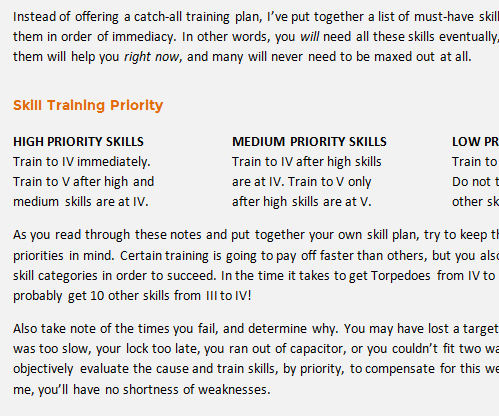 "Torpedo Delivery" Over 15,000 copies downloaded!
At over 36 pages long, Torpedo Delivery is the most complete guide to stealth bomber piloting in the history of EVE.
Written and researched by Chance "WINGSPAN TT" Ravinne, this comprehensive digital textbook covers everything a capsuleer should know about training, fitting, flying, and surviving a covert ops lifestyle.
YOU DECIDE THE VALUE.
Download today and pay what you want using the coupon codes below. Simply enter your code at checkout to receive the discount listed!
AMARRVICTOR: Get 25% off! ($3.72)

CALDARICORP: Get 50% off! ($2.48)

GALLENTEYAY: Get 75% off! ($1.24)

MINMATARLOL: Get it FREE! ($0.00)
Want to support this website? Simply check out without using a promo code, or send an EVE Online ISK donation in-game. Every bit helps!
What's included in the book?
If you've ever wanted to become a wormhole-stalking, solo-striking, system-haunting stealth bomber pilot, this is the book for you!
Through in-depth discussion, easy-to-understand charts, quick reference sheets, and more, you'll learn how to bring torpedoes to customers throughout the galaxy!
The strengths and weaknesses of bombers
The underlying mechanics of torpedo damage
Recommended training and skill queue priority
Fitting templates and options for all bomber hulls
How to find "customers" in all areas of space
Advice on engagements w/ simple checklists
Additional tips and advice on covert ops craft
Frequently Asked Questions
How can you charge anything for this?
You can download this guide 100% free, just use the MINMATARLOL coupon code.
Why can't I just download the PDF?
Simple: because I don't have unlimited bandwidth on this hosting solution! I also wanted a way to track how many people downloaded it, and contact anyone who had problems or concerns with the guide.
Do you really need my information for this?
I don't, but Stripe (the third party processing service) does. I don't have access to your credit card details.
What if I don't have a credit card?
Easy - just pirate the book from a friend or corpmate who downloaded it. I will never know!
If I get this guide, can I join your corp?
Maybe, if your application is especially dazzling.